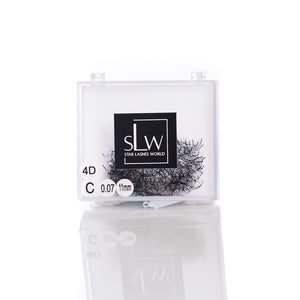 Star Lashes World
5D Pro Made fans
Reduced price Price $21.00 Regular price Unit price / through
These ready made fans allow you to imitate the Russian Volume results without creating hand fans.
They are intended for Lash Artists who do not master the Russian Volume technique or for those wishing to save time.
STAR LASHES WORLD PRO-Made fans are created with Volume lashes from our No1 Collection.
Handmade.
Ultras light.
Ultra soft.
5D
Curve C
0.07
Long base fans.
500 fans per case.
Apply 1mm of adhesive at the base.
* Note, these fans are handmade, some may not be perfectly ready.