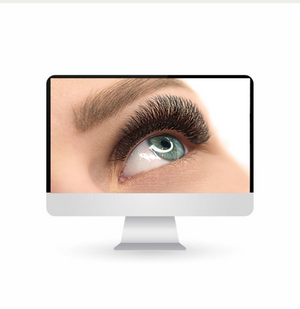 Thinkific
ON LINE EYELASH EXTENSIONS CLASSIC TRAINING (English)
Reduced price Price $377.00 Regular price Unit price / through
DID YOU KNOW THAT LASH ARTISTS IN YOUR CITY EARN OVER 100K?
WHY NOT YOU?
Learn the art of applying eyelash extension to perfection in a safely manner.
Become a Star Lashes World Certified Lash Stylist.
Learn in the comfort of your own home, at your own pace.
Star Lashes World's goal, is to provide the most comprehensive eyelash extensions training to Lash Artists World Wide. Star Lashes World is proud to have produced the top Lash Artists in the World. Star Lashes World wants to empower woman to become the best in their City, State, Country, to grow their business, brand, and become amazing business women.
We set the bar in our industry for training the most creative and confident students. You will leave this course feeling proud, confident, and ready to lash!
At Star Lashes World our relationship doesn't end when the course is over. It's just the beginning.
We promise to be with you every step of the way during your journey in the Lash Industry.
Your success is our success!
IMPORTANT : Some Countries / States require a cosmetology license or state license in order to work as a Lash Artist. It is your responsibility to insure you have the required licenses.
* This training does not include a starter kit
* 30 day access to your training
Contact us for more information: (438)496-7776