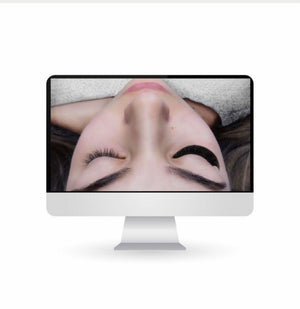 Star Lashes World
PRIVATE VIRTUAL MASTER CLASS
Reduced price Price $757.00 Regular price Unit price / through
Learn from the comfort of your own home.
Virtual Private Training.
All the focus on you! As if you were in class, but on the other side of your computer.
STAR LASHES WORLD - Volume Master Class
Jessika Aude Gautier

Judge, Trainer, Speaker in 30 countries.
Named Top 50 brand in the world Moscow May 2019
Named Top 30 Brand and Personality, Paris 2020
Named Top 100 Brand and Personality in the World of Eyelashes and Microblading
In Spain November 2018
International convention sponsor:
League of Lash Master, Prague
Lash Legends, Rome, The Lash Lunching, Palm Beach Florida, ...
International speaker in Eyelash Congress and Medical Congress.
Posted in Lash-Ed, Lash Inc, Miami Travel, Palm Beach News, ...
Editor at Lash Inc Magazine International.
Editor-in-chief Lash Inc for the 30 French-speaking countries.
Posted in "Journal of medicine".
Selected and published in the book "The most influential personalities in the eyelash world".
Author
▪️ Accelerated innovative techniques

To create Volume fans.
▪️ Russian Volume, Mega Volume, Cloudy Effect
▪️Japanese Volume
▪️ Wet Volume
▪️Messy Look
▪️ Feathering Effect
▪️ Kim Kardashian Effect, Wispy, Spiky, Strip Effect.
▪️ Fox effect, Eyeliner Effect, Russian Cat Eye
▪️ Vegas effect
▪️ Exclusive Lash Maps
▪️ Styling
▪️ Analysis and correction of the eyes
▪️ How to work the floors
▪️ Texturing
▪️ Capping
▪️ Stacking
▪️ Bridging
▪️ Creation of a perfect link.
▪️ Security of a good application
▪️Good use of the products.
▪️ Marketing.
▪️ Hygiene and Lash Line
▪️ How to Win Competitions
▪️ How to create your portfolio
▪️ How to use social networks
And many more ....
Included:
-Student manual
-Health and Safety Manual (50 pages)
-The Lash Map Bible
-2 Diplomas
-Continuous monitoring
Do you have any questions?
Do not hesitate to contact us: (438)496-7776
This training takes place from 12 p.m. to 4 p.m. (Eastern Time)